A Four-day Intensive Workshop with John Croft to Expand Your Possibilities
Dates: From 3rd till 7th of July 2017
Venue: Guest house "Ratnieki", Latvia – 1 hour 20 minutes drive from Riga International Airport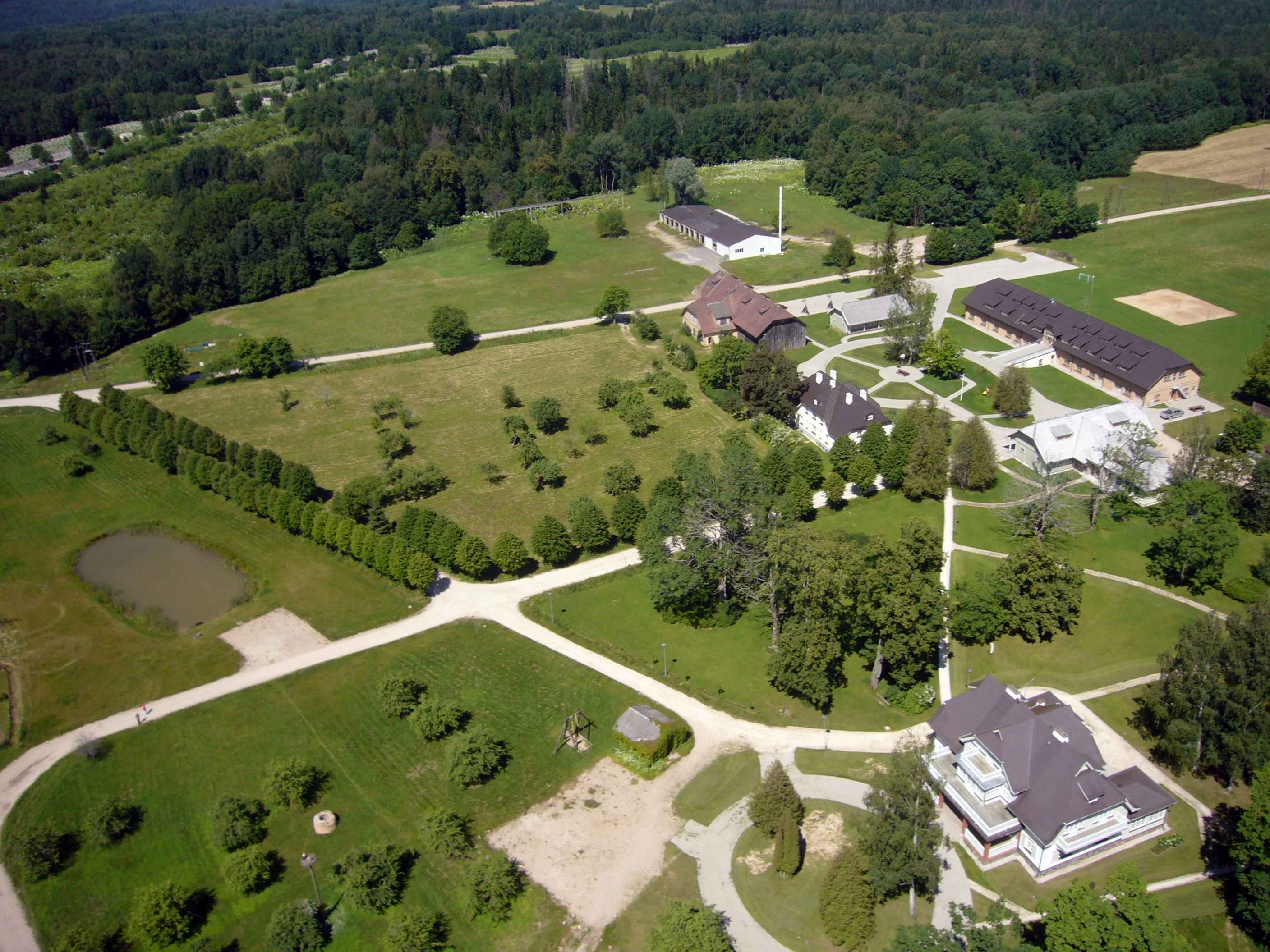 Organizer: Possibilities Institute
Trainers: John Croft, Lizandra Barbuto, Virgílio Varela, Marco Steiger
Price: Euro 450.- to 550.- depending on your actual income situation. The price includes vegetarian meals and accommodation and all the teaching session.
Applications: contact@theartoflife.ch (Marco Steiger)
About Dragon Dreaming and the Workshop
Dragon Dreaming is a highly efficient project design method which promotes each individual's creativity, logic and intuition and the group's common intelligence and cooperation.
Dragon Dreaming aims at creating long-lasting, successful and sustainable projects.
What makes Dragon Dreaming unique is its basis found in Living Systems Theory, Deep Ecology and Aboriginal culture. Dragon Dreaming consists of four simple steps, 16 different phases and more than 60 tools, which combine the power of the left and right brain hemispheres, theory and practice, body and mind, work and play.
The method is spreading fast across the globe. Thousands of people from over 30 countries have attended Dragon Dreaming workshops and continue to apply it in their personal or professional projects.
Dragon Dreaming was co-developed by John Croft, a project manager, community developer and educator with more than 40 years of proffesional experience.
This workshop is a unique chance to spend four intensive days learning from John Croft himself together with three other professionals: Lizandra Barbuto, Virgilio Varela and Marco Steiger who each specializes in their own field (you can see their descriptions below).
The workshop will give you a chance to work on your own project, receiving advice from highly experienced trainers and co-learning specific tools on how to take decisions, make changes, overcome blockages, and incorporate Dragon Dreaming into business environment.
Each day will consist of a theoretical and practical part where you will have a chance to study the principles of successful project management and co-learn from the best experiences of professional project managers.
FAQs
Who can participate in the workshop?
The structure and contents of the workshop makes it highly beneficial for those who: are only thinking of creating their own project; have already started working on it; are experienced in leading projects and organizations and want to improve their work; work for an organization and are willing to improve the cooperation and others. There is no age limit; however, you should be able to communicate in English (silent translation can be provided upon request).
Can I apply Dragon Dreaming in the work of an existing organization?
Dragon Dreaming works efficiently both for individuals and organizations and can be applied in building and leading informal community projects, groups, non-government organisations and associations and government and business enterprises.
Can I participate if I do not have a project on which I am working ?
Yes, this workshop is open for you, too. The carefully chosen activities will teach you a lot about yourself, help you define your next steps in life, and learn efficient methods to help you explore your talents and release your potential. You will also be able to participate in new projects with others.
Can Dragon Dreaming be applied to any kind of project?
Dragon Dreaming has been successfully applied both for creating new products or services and implementing changes and vision within existing organizations.
I have taken the Dragon Dreaming Introduction course. How will this workshop differ?
The workshop aims at providing you with new Dragon Dreaming tools and project management, cooperation, decision-making, change-making and conflict resolution methods and examples as well as sufficient daily time to put them to practice. The trainers will share the best of their experience from working with different projects. If compared to the introduction course, the focus is much more practical and the course is much more intensive. It will also train your profeciency at using the tools which were introduced in the introduction course.
Can I participate if I have not attended any Dragon Dreaming workshops before?
Yes, the trainers will guide you through each activity, explaining methods, tools and exercises and encouraging open and trustful environment where shared feelings, "aha" moments and any necessities and questions are addressed.
About the Trainers
John Croft
I am an international trainer and consultant, who for 45 years have worked in the field of ecologically sustainable community education and community economic development in 25 countries around the world.
For 11 years, from 1974, I worked internationally in London, Africa, Paris as a researcher with UNESCO, Geneva, and in Indonesia. With the World Bank's Integrated Rural Development Project in the Southern Highlands in Papua New Guinea I developed literacy programs, village water supply and nutrition projects, cooperatives, organised youth and women's organisations. This was the beginning of the creation of Dragon Dreaming method, now taken around the world.

In Australia in 1984, I was co-Founder of the Australian Gaia Foundation, developing programs in Deep Ecology and since 1990 the "Dragon Dreaming" methods of building organisations and projects that has been used in more than 611 Australian. For 23 years I was also working with the Western Australian State Government in the field of Regional Development.

I have taught Community Education and Sustainable Development Courses in all five Western Australian Universities, at the Australian National University, Canberra and at Schumacher College in Devon UK. I am a frequent public speaker at conferences, workshops and training programs in many countries around the world. I have been involved in taking the Dragon Dreaming methods of Consensual Participatory Strategic Planning for community-based projects, business enterprises, government and non-government organisations.

I am a Board Member of Gaia University, on the Board of Elders for the Global Ecovillage Network, am a cofounder of the Australian Earth Institute, and the Possibilities Institute.

My passion is in making people's dreams come true by assisting in the development of outrageously successful projects for the Great Turning; the building of a new win-win-win culture that builds a safe and sustaining world for future generations.
Lizandra Barbuto
I was born in Belo Horizonte, Brazil. I grew up with the will to improve my life and the world that I saw in my childhood. On leaving school, I was then able to study in one good public university, where I was trained as an occupational therapist, as I have had always had a great admiration for human beings, an awareness I have had since I was teenager. As an occupational therapist, I have since become an expert in Neuroscience; Human Development; and Integral Sustainability, and in Integrative Psychotherapy. My early career was characterized by meeting and taking care of people that were confronted with the issue of terminal illness and death. In this I was actively involved in neurological rehabilitation and thanatology. This taught me a lot about dealing with people; knowing their frailties, their fears and their doubts, as well as the wonderful human ability to be able to overcome these difficulties.

After a number of years I then changed my life, and I then opened myself to new perspectives. Since 2011, I work as an international trainer and consultant working in the field of creativity and the development of our human potential with focus on liberating Collective Intelligence within group projects. With 12 years research both professionally and personally in the fields of spontaneous movement and in a practice of meditation, this work supports the search for identity and awareness through bodily movement, mental and emotional presencing and brings about an authentic freedom. It is through knowing ourselves and working in collaboration with others we can live a life of deeper purpose. I am a researcher in the field of collective wisdom, an am currently completing Master´s degree through Gaia University. I am a co-founder of the Possibilities Institute which supports putting in practice the work of co create a new more sustainable world based upon a new paradigm that works for people of all backgrounds. I have found good partners in this work.

I am a person with many interests. Through these I find I learn more, enjoying using my talents and acquiring knowledge in a pleasant way. I like challenge myself by seeking to be close to nature. In sewing I get in touch with the heritage and spirit of my grandmother who has been of great inspiration for me in mastering my power as a woman. I believe that life is a gift and by taking care of our own we can enjoy this gift in the best possible way; a way that this is only possible as we become aware of ourselves and our true place in the world.
Marco Steiger
The Possibilities Institute for me is a call for the reconnection with ourselves and for a new win-win-win culture . "I want to inspire" – particularly young people on their way to a different life. To find their own way to reconnect with the land we build our dreams on.

Early on in my life, spiritual development, inner enquiry and new ways of thinking became central for my way to reconnect. I collected many tools and practices along my path. Today many of my own experience in life have become essential tools to master the Art of Life and intending to manifest a new Win-Win-Win culture for a new generation.

We are all empowered to identify our own strength and capacities and discover our purpose in life. Possibilities is a creative call to practice love in action with Mother Earth and to embrace our planet every day!

I have been an active Dragon Dreaming Trainer, Coach and Facilitator since 2011. I am also the Founder of The Art of Life movement with Projects in Switzerland, Latvia, Greece and Taiwan.

Move with grace in the face of these changes and every change brings you an incredible opportunity for growth.

Virgilio Varela
I am a Lisbon based Portuguese facilitator and a certified trainer and social innovation consultant who works with diverse collaborative methodologies and systems to empower groups, communities and promote personal growth.

I am inspired when people follow their passions and dreams and achieve their full potential. Thus, my work in designing projects and working with youth and communities in countries such as Portugal, Brazil, Mozambique, Germany, and the United Kingdom has been to awaken in people these possibilities. My experience working in big companies has helped me understand both the business and social contexts of collaboration. I feel that there is a lot to emerge when all sectors collaborate.

In my work I integrate intuition, creativity, sustainability with tools such as Dragon Dreaming, ABCD, Design Thinking, Sociocracy, Open Space Technology, and Theory U. I am also a social entrepreneurship trainer at the Social Entrepreneurship Institute in Portugal and I hold a Master in Education from King's College University of London.

My passion for public speaking is reflected in my work as keynote speaker at various national and international conferences and institutions on topics such as building communities, working with communities, social entrepreneurship, strategic funding, collaboration, social innovation, using arts as educational tool and youth volunteering. I am also the author and host of the television programme called Social Innovators at the RTP Africa – where I interview social innovators across the world. I am pleased to be one of the co-founders of the Possibilities Institute together with John Croft.

I am currently consulting and training social entrepreneurs, start-ups, social business and companies. It is my great pleasure and honor to be one of the Co-Founders of the Possibilities Institute.